At Knowledge Associates International, with our global HQ in Cambridge, UK, we provide the ultimate 'Cambridge Experience'.
We conduct masterclasses, seminars, and workshops at King's College, Cambridge University, in the centre of Cambridge, and also at St John's Innovation Centre Cambridge, in the Cambridge Science Park area, a few minutes north of the city centre, and several other Cambridge University colleges and business schools.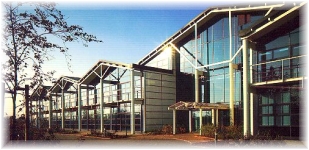 St John's Innovation Centre
We provide a wide range of KA Academy certified and Cambridge University accredited 'knowledge asset management' and innovation management training and education programmes, either on-line distance learning, face to face, or a blended approach.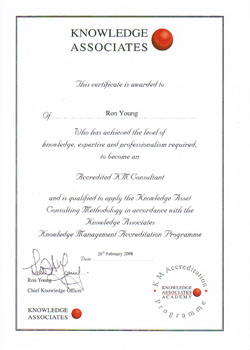 We can also provide all education and training courses and workshops 'in-company', at your premises, as required, and in most international cities, such as Boston, Tokyo, Singapore, Hong Kong, Dubai, Moscow, Mumbai, and Rio de Janeiro.
All courses are supported and quality assured by our Principal Consultant, Ron Young, and delivered by Knowledge Associates Educators and Consultants who are  highly accredited Level 4 training consultants worldwide.
Knowledge Asset Management Training & Education Courses
Standard Public Courses
————————————————————————————————————————–
1. 3 hrs Strategic Knowledge Asset Management Executive briefing
2. 1 day Knowledge Asset Management Seminar
3. 3 day + 12 hours virtual, Knowledge Asset Management Consulting Methodology (Anglia Ruskin Cambridge University Accreditation) 
4. 2 day 'Effective 21st Century knowledge working skills' workshop, using KNOWLEDGER
5. 2/3 day 'Implementing KAM to develop into a Most Admired Knowledge Enterprise'.
Latest KAM accreditation programme dates for June to December 2017, Cambridge UK, Moscow, Russia, Tokyo, Japan, Boston, USA
June 12-14 KAM at King's College, Cambridge, UK
June 15-16 KNOWLEDGER at Egerton Lodge, Newmarket, UK
Oct 2-4 KAM at King's College, Cambridge, UK
Nov 13-15 at Royal Sonesta Hotel, Boston, USA
—————————————————————————————————————————–
Specially Designed Courses
All programs can be run within your organisation, and programs can be designed to meet your specific objectives, followed by a strategic training report and recommendations.
On-Line Courses
All the above training courses will be offered on-line during 2017. Please be sure to visit this page again shortly for further details, or register for further information updates.
Please let us know your specific training and education needs or questions.
If you have an urgent training and education need now, or you require further information about any of the above programs, please contact Ron Young directly by email at: