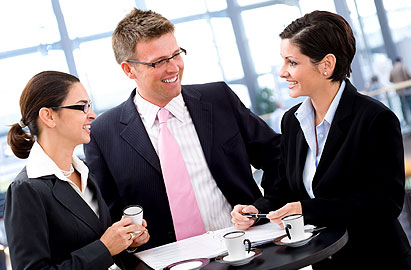 Our Consulting services have been developed to help you to devise yourselves, the best strategy and implementation plan for the organisation and to support you with the implementation, as needed.
We aim to identify with you, and competitively develop, your truly unique knowledge assets. We act as your mentors, personally sharing our knowledge and practical experiences with you, as required.
We act as your personal coaches, to transfer to you our 'Knowledge Asset Management' implementation methodologies, and develop your team knowledge working competencies.
We act as your collaborative and co-creative partners. This means that, through the process of working with you, we expect to continually improve and create new knowledge and innovations together.
Knowledge Asset Management Consulting Methodologies
Knowledge Associates have been working with knowledge and innovation since 1995. Our knowledge asset management methodology was endorsed by the European Commission in 2002 and accredited by Anglia Ruskin Cambridge University, post graduate level, in January 2015.
"A conceptually rigorous yet pragmatic approach for managing knowledge assets in order to enable organisational growth, foster innovation, and create responsiveness to market demands.
The explicit development, nurturing and facilitation of knowledge assets presents tremendous opportunities for organisations of the future that will operate and thrive in the knowledge economy".
Rosalia Zobel
Director, New Methods of Work and Electronic Commerce
Director-General Information Society
European Commission
Since then we have continually improved and innovated our methodologies every year, collectively and systematically, through our global network of Knowledge Associates practitioners, research, and client engagement experiences.
Our aim is to continually identify and develop the unique knowledge assets for each industry sector, public and private.
Consultants
All of our consultants 'practice what we preach' daily, within 'KNOWLEDGER' the name of our own global knowledge and innovation system. Together we collaborate, learn, share and manage our best knowledge, individually create, co-create and innovate together, globally as one, across 8 world regions.
You may view our global consultants here
For more details, contact Ron Young directly at:
info@knowledge-associates.com